Welcome
Hello!
We are a small gaming community! Project Shiba was started by a group of friends as a hobby. Our servers are meant to be a place for people to have a good time in a friendly & fun environment.
If you are in need of help connecting to our servers, join our Discord!
If you are looking for the resource pack, click here!
View our Technic pack here!

As always, thank you all for your support!
Texture Crate Keys!
Pixelmon 8.4.2
Online
pixelmon.projectshiba.com
14 / 100 players online
Server Bill
---
Times Achieved: 3
26% completed
Top Customer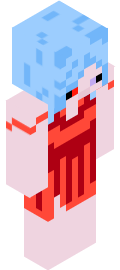 Zoru_chan
Donated the most this week.
Recent Payments